Mrs Doreen King M.Ed. 

Principal 
Teacher
Grades 7-8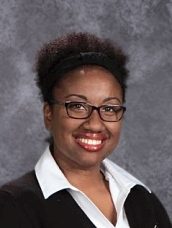 Mrs. King is a product of and advocate of Seventh-day Adventist Education. She cherishes her memories at Forest Lake Academy in Apopka, Florida where she met Newton King Jr. They have been married for 10 years. Mrs. King has had many wonderful experiences she attributes to the beauty of Adventist education – such as mission trips to Mexico and Grand Cayman as well as sports activities and friendships. She believes in the importance of putting God first regarding a child's education now more than ever considering her family now has a 2-year-old son, Calvin! Mrs. King has spent many years working in Adventist educational institutions in various capacities as well as serving as principal in the past. Mrs. King has a bachelor's degree from Oakwood University as well as a Master of Education from Strayer University. She enjoys reading, staying active, games, and most of all providing guidance. Mrs. King has implemented a new YMCA program, and a new Gymnastics program at ACS to share her gifts with the students.
---
Bethany Halladay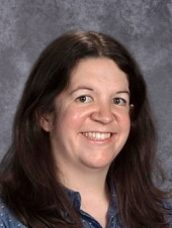 Bethany Halladay grew up in the South and North West of the United States. She was also a missionary with her parents in South Korea for 2 years when she was a teenager. She received her Elementary Education degree from Southern Adventist University. She taught for 1 year in Louisiana and 3 years in Boston, Massachusetts. She is very excited about coming to Aboite Christian School and teaching grades Kindergarten through 2nd Grades this year. She loves children and most importantly loves sharing about her best friend Jesus! She has been married for 2 years to her husband Jon. They are coming to Fort Wayne from the Chicago, Illinois area.
  
Karen Wasylyshen
Teacher
Grades 3-6
Karen Wasylyshen was raised in diverse cultures due to the educational and medical interests of her parents. Her formative years were divided between West Africa and Eastern Canada.  It was during her teen years in British Columbia that she met and married her husband Dean. After Dean achieved his BS in Prosthetics and Orthotics, Karen and Dean continued to encounter various cultures within the United States through Dean's professional experiences. They have two sons through whom they were directly involved in education. Because of Karen's passion for learning, she headed for college at the same time as her sons. Karen has a BS in Elementary Ed, with minors in Integrated Science and Language Arts. Early in life Karen realized the love of her parents' for God and contributes the close encounter and experience she has been blessed with all her life with her Creator, to her parents' devotion and service to Him. Karen believes education must be experienced in a relationship with God in order to be fully realized and developed. Karen loves time with children, especially with her grandchildren, and also enjoys an abundance of outdoor activities, reading, instrumental music, and crafts.
---
---

Sara Ensign

Administrative Assistant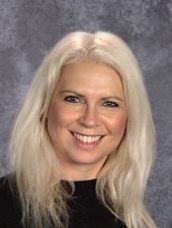 Sara Ensign grew up here in Fort Wayne.  She has been involved with Aboite Christian School since her early Childhood.  She is a graduate of Purdue University at Fort Wayne.  Sara has been in this Administrative Asst. position for the last 3 years.