For your students grades and information.  You must have your user name and password.  Don't know your password? Select forgot password and follow the prompts.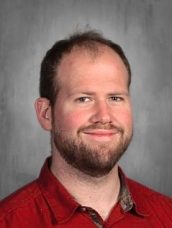 Nathan Crabtree
My name is Nathan Crabtree. Rock climbing and hiking are some interests of mine and I
love to explore National Parks. I hail from the great state of North Carolina. I moved to California to attend Weimar University. Following God's leading, I pursued
an education degree and through His sustaining grace I graduated from Weimar with a
Bachelors in Christian Education. In my last semester I prayed that God would send me to the school where He wanted me to be, and He did just that by bringing me to Fort Wayne Indiana. This is my second-year teaching here at Aboite Christian School and I am thoroughly enjoying the opportunity that God has given me. My lovely wife and I have been married since June, 2023. She hails from New Zealand, and we met in college in the education program. She currently works as a curriculum designer.